A magnificent bull silhouetted against the starry night sky. It's what an elk hunter's dreams are made of. Put a couple of these pillows on your couch and keep the dream alive.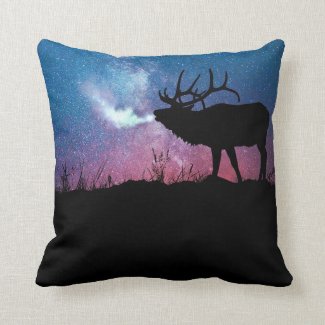 Starry Night Bull Elk Throw Pillow
by
randomart
- A Zazzle store affiliated with My Hunting & Fishing.